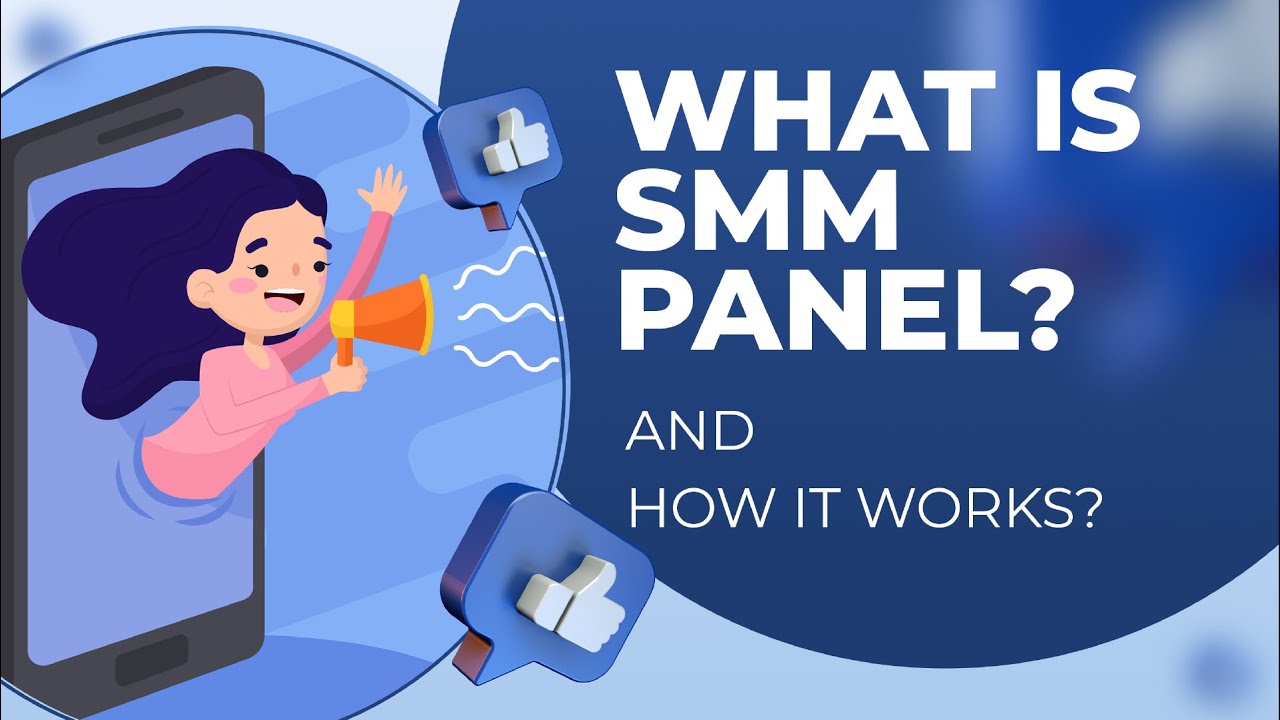 Looking for an SMM Panel with Good Service and Support? Try Famegrowers!
Should You Use an SMM Panel?
SMM Panels are popular tools for social media users who are in need of maximising their social media presence. The range of marketing and SEO services provided is reasonably priced in order to cater for individuals and larger businesses.
This in-depth explanation will show you why you should enlist the help of an SMM Panel for your social media marketing strategy.
What Is an SMM Panel?
SMM panels, also known as social media marketing panels, offer their services at affordable prices, allowing users to buy likes, social shares and comments, and followers for their social media accounts.
The purpose of an SMM Panel is to provide specialised marketing services in order to increase customers' social media presence and maximise business. Services offered are always in demand because of their affordability and speedy delivery.
The cost of a particular service (i.e. a like, follow, or share) depends on the country the customer is based, the category of their profile/business and how long they would like their actions carried out (e.g. a 24 hour Instagram story post could cost less than a lifetime Instagram post share in someone's feed).
SMM Panels can be useful for 2 types of customers:
Providers: Those who want to promote themselves or start/grow their business with the help of an SMM Panel's services. Or…
Resellers: Those who find providers and resell their services as representatives or for a profitable business model.
How Can I Spot a High-Quality SMM Panel Provider?
A high-quality SMM Panel can be determined by 3 main factors:
Responsive customer service. Most providers should offer 24-hour customer support. Data from Salesforce shows 67% of customers would pay more to companies that offer a better customer service experience.
Correct security protocol. You should check whether the provider is ensuring secure application extensions by using security scripts. SSL (Secure Sockets Layer) is also a security technology that's oftentimes overlooked. It's used to secure information transferred between a server and browser.
Various payment methods. A clear sign of a trusted SMM Panel is its partnership with many secure payment gateways.
What Services Can SMM Panels Offer?
There are a number of SMM Panels out there competing for your business. This is why it's important to know what's on offer and what to expect before clicking in.
We've put together a selection of services offered by Famegrowers to show you just how far-reaching and equally niche they can be.
Verification Services
Are you an artist or musician, budding public figure, entrepreneur or new business? Then getting verified on social media platforms is the best way to stand out and become recognised. Verification services take all the necessary steps so you don't have to. This includes writing and publishing press releases, setting up Wiki Pages, undergoing background research, verification portal submission, and more.
Instagram Services
Instagram's 1 billion active monthly users make it one of the leading global platforms. Famegrowers caters to a vast range of services aimed to give customers authentic-looking engagement and an increased social following. Most popular services include DM (Direct Messages), follows, likes, post saves, profile visits and much more.
Each is carefully devised for improved quality and diversity (making post likes more sporadic and spread out across a more authentic timeframe).
Services like 'Emergency Instagram Views' can be a quick fix to those needing a rapid response to a live post. Also available are higher Instagram follower packages, which span 500K - 1M, of which 1 million followers can be delivered within 14 days of ordering.
Multiple Platform Services
Services are available across a number of social media platforms. Famegrowers covers Instagram, Facebook, YouTube, Tik Tok, Twitter, LinkedIn, Telegram and can even provide a range of different plays on Spotify and Soundcloud.
The more niche services offered include custom reviews on Google Business, Google Maps, TripAdvisor and Trustpilot, and also various application installations.
Data can also be specific to countries to keep on top of customers' specific audience requirements. For instance, with Famegrowers you can choose to obtain Instagram followers, likes and targeted YouTube views from users from China, Korea, the USA, Saudi Arabia, India and more.
What Are the Main Benefits of Using One?
Using an SMM Panel is a sure-fire way to maximise your marketing potential on your chosen social media platforms. There are many benefits to using their services. We have distilled the top 3 for both individual and business customers.
1. Increased Brand Visibility
With an increased amount of user engagement on your desired social media platforms, you can garner a greater organic reach for your business and become the brand everyone is talking about.
2. Affordability
Compared to hiring a digital marketing agency to undergo a targeted social media marketing campaign, SMM Panels offer a significantly more affordable option to gain the results you desire. Famegrowers has cheap services and packages designed to suit the most modest of marketing budgets.
3. More Business Opportunity
By building an SMM Panel and inviting your employees, partners, affiliates, friends and family to share and like posts from your business account, you can slowly build your connections. Every piece of content created and shared should be seen as a gateway to a new business opportunity.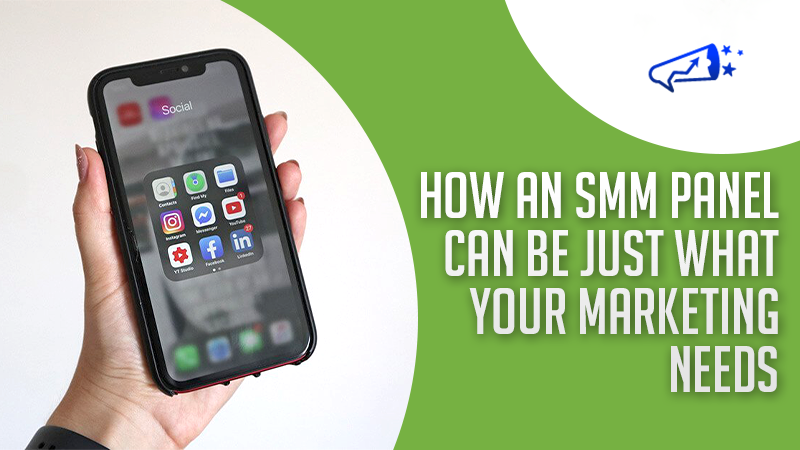 How An SMM Panel Can Be Just What Your Marketing Needs
So what is an SMM panel and why is it so beneficial? Well, the need for a social media presence for your business these days is a must. There's no 'nice to have' mentality anymore. Having this presence builds authenticity and relevance to your branding.
You may be just starting out or you feel as if you're struggling to grow your burgeoning online digital community. Either way, you may want to consider working with some tools that will help to provide you the edge that you're looking for.
Some of these tools will help to centralize your social media channels; others will help to generate the appropriate trending content that you'll need to show relevancy and gain those followers. Unfortunately, those can be quite expensive and time-consuming. It may also not be something you have the timeframe for anyway.
However, there's another option out there that helps get your social media channels hitting the ground running and helping to promote your business digitally fast. That's where an SMM panel comes into play.
What is an SMM Panel?
An SMM panel helps to give you a boost of followers and activities to your site. It's not just a randomized effort but can be focused. This is depending on what social media channel you want to grow and what industry or market you're looking for. This helps avoid spamming or unrelated content from being applied to your business's social media channels.
Depending on the package size you're looking for, you'll be able to grow these followers within a few days. The engagement will also pick up. This pick-up will also have a compounding effect on your overall social media presence. Growing your followers and ultimately your online prestige is akin to a chicken and egg situation with what came first. That's where the real issue lies, and getting that first bulk of followers in a digital weary mindset can be a herculean effort.
By using an SMM panel on a regular basis, you're able to grow your channels with these short bursts that have long-lasting effects. It doesn't matter which social media channel either, whether you're looking to grow your Facebook and Instagram or simply your Twitter account. It's all relevant social media channels, from Spotify to Telegram. Also for those in the gaming scene, their Discord and Twitch channels.
What does more followers mean for my business?
First, any type of business can benefit from these increased followers periodically. For example, if you're a standard business offering goods and services, it will help to boost your presence and authority, which will help new followers find you. This will ultimately lead to more converted traffic into paying customers.
Looking at a social media channel before deciding to go with a brand is a common tactic used by prospective consumers, so it's key to having a healthy follower count.
For those in the Key Opinion Leader (KOL) / Social Media Influencer arena, this is a great way of jumpstarting your platform and working with the algorithms the social media channels set up. Having that initial user engagement will help boost your relevance, and eventually, the algorithms will recommend your channels to others, leading to increased social media revenues.
Is it hard to set up?
Not at all. As long as you work with recommended SMM Panel companies, you should have no trouble with integrating their systems and be able to grow your user base in no time. It's not meant to be a complex process, and any service provider who makes it difficult is not the right type of partner to be working with.
Why not just do it the traditional growth way?
Regardless of how you grow your follower and user base, either way, will cost money. The difference is that when you top up your SMM panel and start exploring all the growth options, those monies will produce results. Whereas if you're going to try to grow your user base one by one, you still need to spend money on tools, staffing, and advertising to possibly get a bump or growth in your social media channels.
Why take a route that requires extensive efforts for no guarantee of results when you can pay affordable prices and get those results your business needs in less than a week?
Which SMM panel provider should I work with?
At Famegrowers, we don't just want to give you options to buy additional growth and followers. We're here to help provide you with specific growth options based on your needs, what industry you're in, or what market you're targeting.
We're here for you to forward your questions to us and we'll gladly answer any. We'll also explain how our services will work to boost your overall digital presence, as we want to keep you on as a long-time client of ours.
We feel that by providing you with the right educational resources about marketing, and eventually the tools necessary to grow that marketing, you will be in the optimal position to grow your digital village and ultimately grow your sales as well.
We don't just stop at one or two types of social media channels but also help with other income streams, such as providing support to help grow your own affiliate marketing strategy as well. So please don't hesitate to get hold of us today, and we'll get you set up in no time. Registration is straightforward, without any obligation to use our services.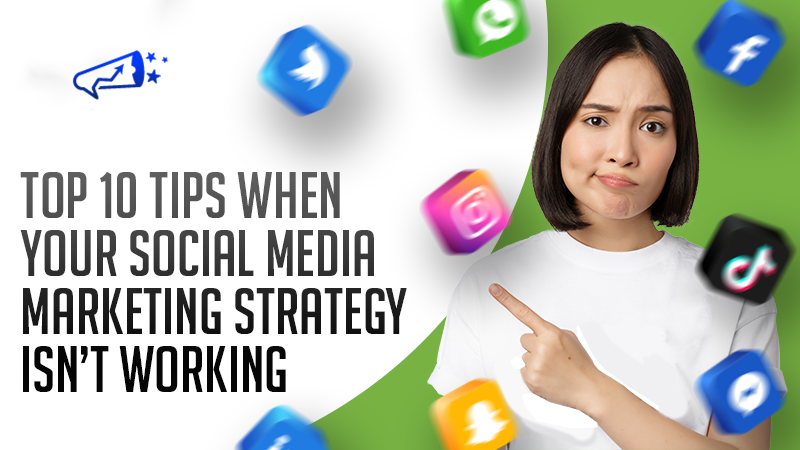 Top 10 Tips When Your Social Media Marketing Strategy Isn't Working
No matter how hard you try, you don't seem to be able to cross over that threshold or marketing goal for the year. You seem to grow followers at a stagnant rate and are wondering if there's anything else you can do. Don't worry; take a moment to check out our tips below to see if there's a way for you to give your social media channels the boost that they deserve and need.
• Not enough content
The first place is that you simply aren't posting enough content out there. Especially with newer fresh channels, you want to be posting a lot of content to fill it up. That means having the right type of schedule to deliver content multiple times during the week. Whether it's a social media post on Instagram or a new video for your YouTube channel, you cannot go months in between posts, as your followers will simply look elsewhere.
• You aren't being consistent
Besides posting a lot of content, consistently spreading out content distribution is key. For example, if you have a schedule for posting three times a week, make sure to select something such as Tuesday, Thursday, and Saturday, instead of posting three times on Sunday. You want to have a consistent flow of content coming out not to spam your users but also to ensure they're getting enough to fill them up.
• You aren't being authentic enough
Social media is more about the authenticity of the business or brand. If you're coming across as too sales or simply always pushing a product, your users won't resonate with that and will feel like they're looking at a paid promotion. So you want to always mix in that right balance of authentic storytelling and then sprinkle in a product or service that you may want to push upon your users.
• Your spread is too thin
This means you're trying to be active on every social media channel out there. That rarely works and requires a huge team to manage effectively. Instead, you want to focus on the core social media channels relevant to your line of business and focus on them. You'll be able to minimize your resources spent while having the maximum amount of impact.
• You miss out on cross-promotion
This means working with your existing clients and those that frequent your site so that you have social media channels for them to follow. Have links to your social media profiles ready to go and clearly visible on your website. Include it in everything you send to your clients, whether invoices, emails, or any other marketing material that goes out to your prospective customers. You can even work with site builders that help promote your social media directly onsite so that visitors have that visual cue to go to the social media channel.
• You go in without a plan
Social media might seem a lot of fun, but you also need to plan ahead. What is the intended outcome of your social media strategy? Are you using it as a way for brand exposure? Then make sure to include content always showing the brand. Are you focused on educating your customers on how to use a service? Then the content should reflect that. Simply posting and assuming a result will fizzle out your social media plans quickly.
• Not understanding your audience
There's a tone portrayed on social media that relates to the type of industry you're in. For example, are you trying to give a streetwear vibe, but your posts are all about fine dining? You need to understand the target market you're trying to attract and align with the content, the language used, and the overall message to help resonate and make sense to your audience.
• It's treated as a job
Another thing that users can sense is when there's no passion in communication and engagement from social media channels. You want to come off authentic, with a positive vibe, ready to engage with any user that has given their time to interact with your social media channels and, ultimately, your brand. Be professional, yes, but don't treat it as a dreadful obligation.
• Lack of engagement
Another area that's even worse than treating your social media channels as obligations is no engagement at all. Social media is built in a way for communities to be formed and to be able to engage with a company actively. Whether it's to get answers to questions, give critical feedback, or simply give the company praise, it requires reciprocation from the social media channel owner. Otherwise, it falls into the category of being another faceless entity with no authenticity.
• Not boosting your audience enough
You need to work on growing your audience actively. It needs to happen, whether it's following other social media pages or liking different content. Another great way to get a solid boost is working with a proper SMM panel to give you increase user growth and engagement quickly. This can help to show that your social media communities are large and active and entice more followers to your channels.
In the end
Understand there's a social aspect of social media channels that you're going to have to be a part of. When that doesn't work, though, we're here to help give your channels that extra bump of Famegrowers.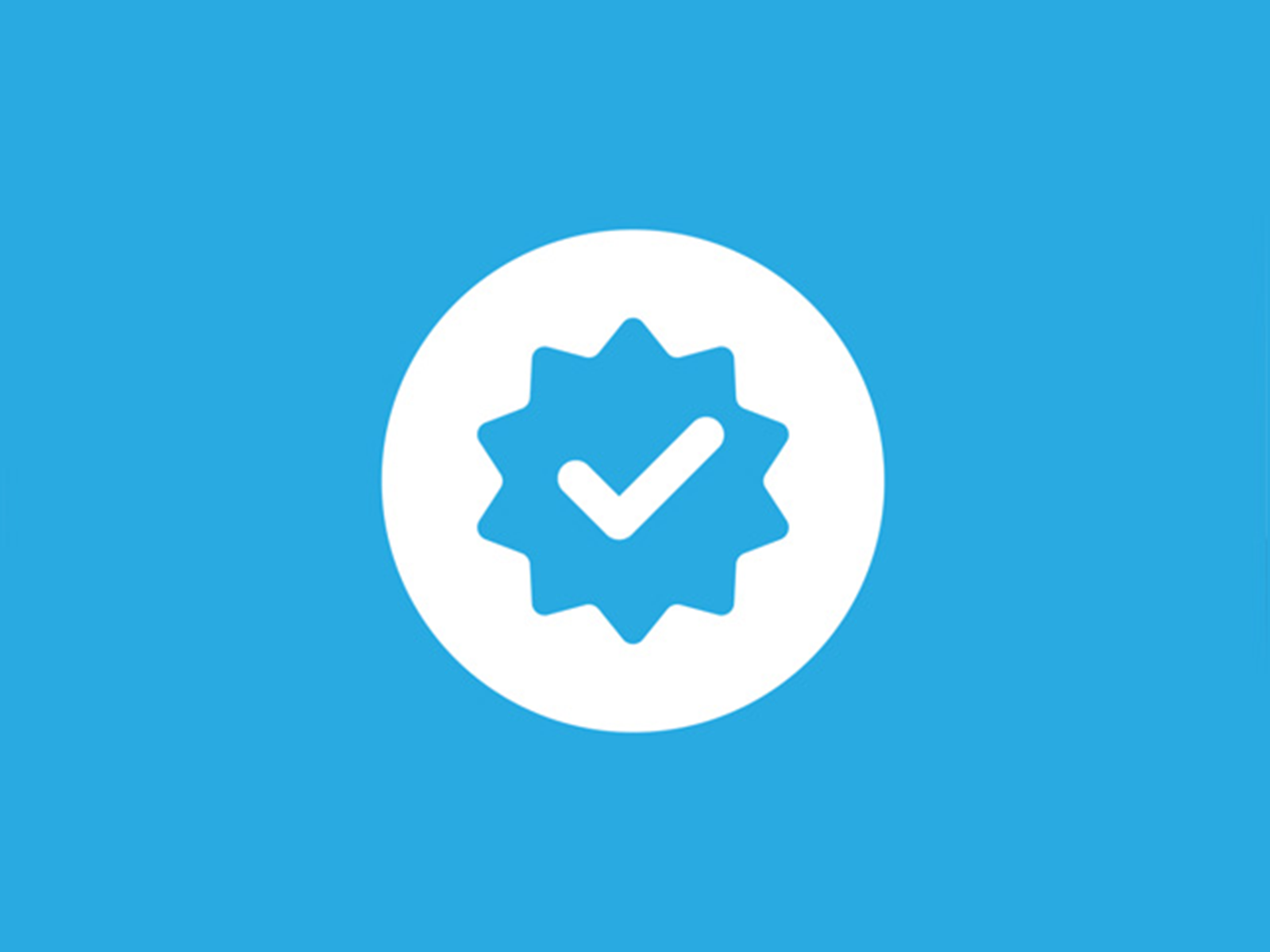 Read more about our Panel SMM website Famegrowers | Start Gaining Clout Today!
Social media marketing (SMM) is important to any site's marketing campaign. In fact, alongside search engine optimization (SEO), SMM is most important. The two are linked. Perhaps one of the best ways to get started with SMM is to look into panel SMM. Let's tell you what this is all about.
What Is Panel SMM?
The definition of panel SMM can vary between places. However, generally speaking, the term applies to a platform with multiple SMM providers. This means companies that can utilize various social media platforms (Instagram, Facebook, Spotify, etc.) for you and generate follows, likes, and shares (depending on the platform). Somebody will be doing marketing on your behalf.
Why Do You Need SMM?
As we said at the start, SMM is vital when looking to get your site noticed online. SMM is all about boosting the number of people following you on social media, sharing your posts, etc. This carries a wealth of benefits, including:
Increased Social Media Shares
When your posts get shared on social media, people pay attention. It boosts your brand. It has the potential to generate more traffic for your site. This means that when you invest in social media marketing, your posts will be shared far and wide. This means that you have a greater potential for reeling new people to your website.
Increased Site Traffic
The main benefit of using panel SMM is the boost you get in traffic to your website. As any website owner will know, the more people that you have landing on your website, the more chance you have of making a sale.
When SMM is done properly, the increase in traffic will be absolutely massive. In theory, one could start to make huge sales overnight when they have the right boost to their follower count, likes, or shares.
Remember, social media tends to have a snowball effect. If just one of your posts or accounts goes viral on social media, you could make a huge amount of cash in not a whole lot of time (and with a smaller budget)
Boost In Search Engine Position
Nowadays, social media performance directly impacts the ranking of a site in the search engines. If a company is talked about a lot on social media, then the associated site also tends to see a boost in performance. This means that not only are you going to be gaining traffic from searches too. Again, this will also lead to more cash flowing into your business.
Your Site Becomes More Reputable
A social media profile that has managed to attract a wealth of follows and likes tends to be much more reputable to people. After all, would you trust a profile that has 100 followers or 1,000,000 followers?
Again, this will lead to an increase in traffic for your site. The boosted reputation may even lead to more sales. Sales that you would otherwise not have gained.
What Is The Benefit Of Using a Panel For SMM?
While there are several ways to carry out SMM, it is very much recommended that you use a panel SMM service.
With a service like this, you will be able to choose the service and price that is right for your business. A panel social media marketing service will have several companies available, and you can pick and choose the right options to allow your company to grow quickly.
When you are using a service like this, you can be positive that you are putting your social media marketing in the hands of the experts. These people have proven techniques to ensure that you are getting your profile boosted in the right way. This means natural growth to ensure that everything looks as above-board as possible.
Remember, if you were doing social media marketing on your own, it could take weeks to learn even the basics. It would take hours upon hours of daily profile building to have any impact. This is time that you are taking away from developing your own business. So, why not put things into the hands of somebody that knows what they are doing and can achieve results faster than you would ever be able to achieve?
Boost Your Social Media Profiles Today
If you want to achieve social media success, then it is vital that you take action today. The longer you leave it, the more chance your competitors will overtake you.
Famegrowers is one of the leading social media marketing panels in the world. Here, you will find countless different, affordable, services that will allow you to start to achieve the social media following that you need today.
If you take action now, it won't be long before you have a wealth of traffic flowing into your site. This traffic is going to convert to big sales for you.